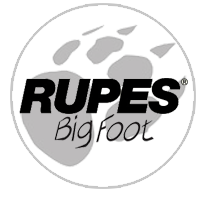 Rupes Pads & Polishers
Being international leaders means being intuitive, quick, creative and innovative.
RUPES has been following these principles since 1947 and today, thanks to its R&D department and to the exceptionally high quality of its products, it is considered one of the leading players of the international professional tool market.

RUPES is a solid manufacturing group with 4 production sites and a capillary sales network serving the key markets: 55 agents supervise the national territory, while 3 direct branches and 60 importers guarantee the distribution of RUPES products worldwide, from Europe to Japan, South Africa and Australia.

RUPES is the ideal Made in Italy partner for professional tooling and related applications.