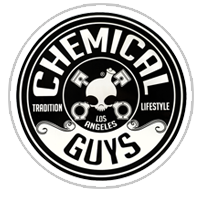 Chemical Guy's Canada
Chemical Guys is a worldwide provider of the highest quality car care chemicals, car wash accessories, buffing pads, machines and most importantly knowledge. The Chemical Guys has established a worldwide name in the car care, car wash, detailing, and car care industry. Our teams combined experience has gained us a better understanding of the industries desires and helped us tremendously in gaining a solid insight into our customers needs.
Chemical Guys was founded with a goal of providing the community, businesses, business professionals, clients, auto enthusiasts and friends with the highest quality car care products at any price. Throughout the years, we have remained dedicated to providing our patrons uniquely efficacious car care products, accessories and knowledge. Each of us at Chemical Guys is committed to serving our customers and communities alike through the highest service standards.
eShine is a Canadian distributor for Chemical Guy's detailing products. If you are looking for Chemical Guys products in Canada, you have come to the right place.