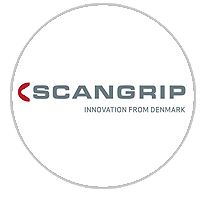 Scangrip
Scangrip provides the strongest and most comprehensive range of work lights which incorporate the latest LED lighting technology available on the market.
We are always two steps ahead when it comes to developing new and innovative LED work lights. The technology of LEDs and batteries is constantly evolving, and due to our distinctive strength we have the ability to take advantage of these multiple technological opportunities.

Our growth rate is exceptional, and in only a few years, we have have become Europe's leading and trendsetting supplier of work lights for professionals. We have, for consecutive years, closed our annual financial statements with all time highs. One of the reasons that we are in the forefront, is that we are an agile and flexible organisation with a hardworking and devoted team of people.